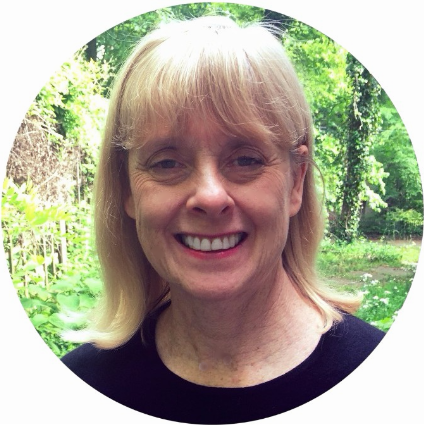 Patricia is originally from Washington DC. We are very lucky to have her join our studio family, having recently moved to Dublin. She is a Romana's Pilates, NYC 2010 certified teacher and she teaches Contrology. Contrology refers to the original Pilates method. It requires ongoing 1000s of hours & years of study in mat & apparatus created by Joe Pilates. We are proud to say that all our teachers at The Pilates Studio Dublin are avid students of Contrology. Last year Patricia attended workshops in Chicago and Europe.
She taught at Pure Joe Studios in Washington DC and more recently in Geneva, Switzerland. A former dancer & choreographer, Patricia completed her Masters in Dance in UCLA. She even performed briefly in Ireland when her modern dance company was invited on tour with the Chieftains, the traditional Irish music group.
Patricia is very appreciative of all the different limitations & abilities our bodies might have. Years of experience and all the wonderful qualifications aside, we thought it would be more exciting for you to get to know Patricia as we asked her a few personal questions. Get to know her more below. We love her vibrant spirit already!
Favorite book
My most recent favorite book was 'Nora Webster' by Colm Tóibín, and not just because he's Irish! I also love reading Donna Leon's detective series about Inspector Brunetti set in Venice.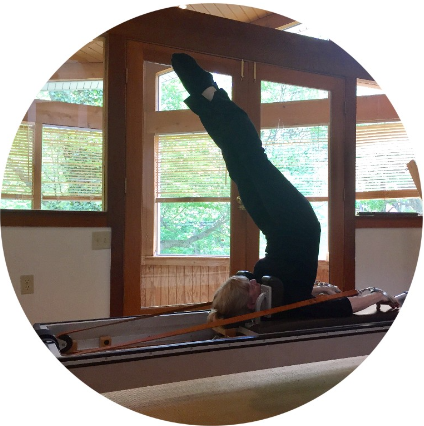 An Advanced exercise performed on Reformer
When I was training in New York True Pilates Studio every Wednesday the wonderful teacher Jerome Weinberg would put MY teachers through their paces in a trio. I learned so much watching these great teacher trainers take their class. It was fun, powerful and taught me what I was aiming to do and teach.
What do I like about doing Pilates?
It quiets the mind, strengthens and stretches every sinew in your body, and I love doing inversions from Short Spine Massage to the Traditional Ending on the Cadillac. Traditional Ending is a series of exercises that involve pull ups, delicious back bends and inversions that give incredible feeling of traction to the joints and create space in the body.
What do you like about teaching Pilates?
I like getting to know my students! I love seeing them progress, getting stronger, and more balanced in their movement.
Favorite holiday?
Although I'd never done a hiking holiday before, I went with friends to Tuscany this year and hiked at least 13-25 km every day. It was so much fun, and eating all the great food in the evening was guilt-free!
To catch a class with Patricia or to book a One to One, Duo or Trio session please follow the links: